BY THE END OF THIS BOOK YOU WILL LEARN HOW TO:
Understand the Laws of Prosperity

Choosing Your Attitude, Commitment, and Momentum.

Identify the Weak Points

Identify the weak points in your finances that might not be serving you well

Intellectual Prototyping for Wealth Creation

Discover this simple concept that will help you succeed in any part of your life.

Get out of debt

Learn insights on how to quickly eliminate debt

Control Your Personal Spending

Learn simple tactics and strategies along with turn-key tools to manage your finances

Give Yourself an Instant Pay Raise

Learn how to keep more of what you make each month by implementing this one simple insight.

Live a a Life Full of Successes

Learn very simple techniques to design your future results

Establish a Safety Net

Learn how to lock in your successes and create momentum

Create a Gold Reserve

Create a "gold reserve," an emergency reserve of food and cash ready for you.
In his new book
"To The Top"

, Eric Tippetts provides insights
for

finding success

that

all Entrepreneurs are looking for.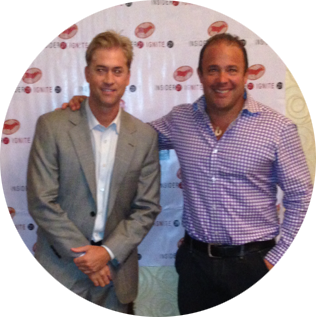 "An amazing read for anyone wanting to move up the financial ladder!  More importantly, this book teaches you exactly how to grab full control of your economic situation…and improve it now!"
– Todd Falcone, Sales Trainer and Personal Development Coach
Eric Tippetts is a marketing and home business expert that has decided to share his secrets with those just breaking into this lucrative field. In his innovative book Eric will help you discover simple everyday principles that you can use to make your business and financial goals come true.
My
"Why"

for Writing This Book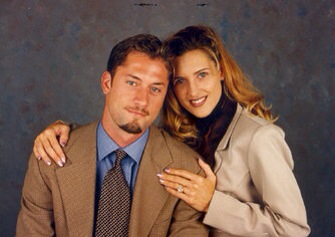 Twenty-two years ago my wife and I lived in a studio apartment— just big enough for a queen-size bed and our stereo equipment—in Southern California. I was struggling to pay rent, our car payment/ insurance and food. I was naive to wealth and didn't understand anything about finances, from making money to managing it. I was trying to become a professional actor/model and leave my mark on the world.
One year later (after a New Year's celebration, naturally) we decided that we were going to stop being "OK" with barely making it and instead set our intention to becoming better…in every area of our lives.We devoted our television time to reading books together. Instead of eating out, we made dinner for one another. Instead of being scared, we encouraged each other to take leaps of faith. We pushed each other out of comfort and into a reality of growth/change/enlightenment/ passion and, best of all, abundance!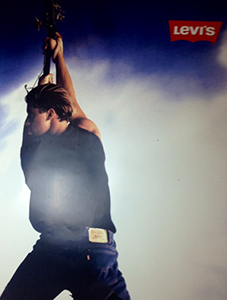 That year after taking action towards our goals, I booked the worldwide Levi's campaign for both TV and print (billboards, retail stores, etc.). We went from scraping by to tens of thousands of dollars coming in faster than we could spend it. I thought it would never end. We had finally made it! We were rich!!
Within one year, we went from being "rich" to wondering where all the money had gone. What had we done?! How could this happen? Where did we go wrong?
What I realized is that I stopped doing the very things that had created this wealth. I stopped growing. I had become comfortable.
In the last twenty-two years I have made millions and lost millions, and what I have realized is that life is truly a journey of lessons. Take pleasure in learning the ups and downs. Take chances or you will always look back and wonder, "What if?" Fear is the thief of dreams; don't let it steal yours!
I wrote this book to help you not
make the same mistakes I did

and also to encourage you to

take action to build your dreams

.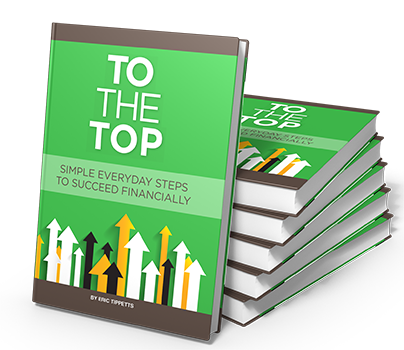 Don't waste one day!

It might be your last.
You have a choice every day you wake up—it's
either going to be a bad day or an

AMAZING DAY!




Choose Amazing!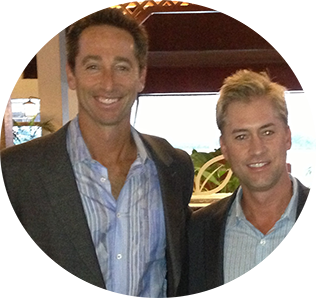 "Eric's book is a must read for anyone and everyone who is wanting to become financially free. He has put not only the strategies for creating wealth, but he has eloquently dealt with the mental and emotional issues that so often hold people back from doing what they know needs to be done.
Congratulations Eric, you have a winner here and im sure you'll inspire people across the planet to create wealth."
– Jim Bunch, CEO, The Ultimate Game of Life
Get Your Copy of "To The Top"
Hard Copy or e-Book formats
Hard Copy
Buy the Hard Copy Book
$19.95
Get your copy of "To The Top" in a paperback format to read anywhere you go.
Hard Copy Format
This order will be shipped within 3-5 days.
e-Book
Buy the e-Book version
$4.95
Get your copy of "To The Top" in a digital format to read on any mobile device.
PDF format or ePUB for Kindle devices.
This is an instant download.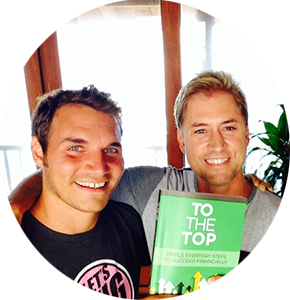 "Eric speaks straight truth every person looking to create more wealth needs to hear. There are numerable ways an average person can retain and make more money reading this book. Awesome work Eric!"
– Jonathan Budd, CEO, Empowered Entrepreneur
Never stop learning and growing. That was the biggest mistake I made in the year I lost it all; I had simply stopped.
Lastly, the key to financial success: building wealth starts with your mindset. You attract what you think about most. Do you have a mindset of abundance or poverty? Do you feel wealthy or do you feel poor?
Your mind will always guide your actions. Start each day by setting your intentions on what you want. Be as specific as possible on every detail to create this reality in your mind. Then take action like you have this goal already!
You create your own reality!
I believe in you! Probably more than you believe in yourself. Each one of us has gifts…find yours and enjoy them!

No Risk - Money Back Guarantee
If you feel after reading "To The Top" you did not receive 10 times the value of what you paid. I will personally refund your money.